How do we communicate our innovative, sustainable and resilient way of delivering social exclusion rehabilitation in a more effective way?
The Severn Project is a Community Interest Company founded by Steve Glover in April 2010 with the aim of creating a more effective and person centred model of drug and alcohol recovery.
The Project is designed to bridge the gap between treatment and social reintegration though a process of education, training and employment.
At the Severn Project we support socially excluded individuals – particularly those who are struggling or have struggled with the effects of substance misuse, ex offenders and those with low level mental health disorders. We believe that abstinence and effective living is an attainable goal for every person.
_"The Severn Project ticks all the right boxes. It is an innovative social enterprise that helps individuals recover from drug and alcohol dependency through practical horticultural training. And it transforms waste ground such as the site adjacent to Temple Meads into a thriving market garden. I strongly support their work and ethos. It's a win win"
George Ferguson, Mayor of Bristol
Further information:
Bristol Food Network Magazine (page 6)
The full brief is here, and headlines are below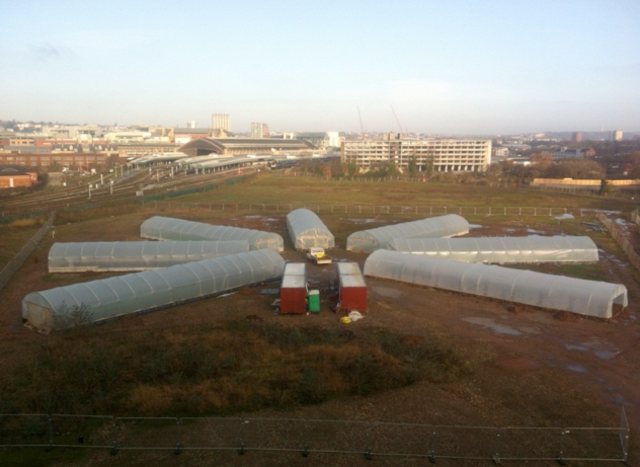 The Big Challenge
Develop a full brand communications toolkit for all marketing activities to help develop awareness of project work and attract potential future funding
Prepare all artwork for brand id/logo, font usage an colour palette etc
Challenge #1
Design and develop the website to allow of ease of updates, social media integration and communicate the story of the project in a more engaging way.
Challenge #2
Design, copy write and build a crowdfunding application toolkit for the "Buy a new tractor fund"
Pitch to be uploaded onto the client selected crowdfunding platform such as Peoplefundit, Indiegogo, Kickstarter (options to include films, graphics, visuals, photos and press release/investor pack)
Challenge #3
Create a film/animation/soundslide about the various services and work outputs of the project
Specific Needs
Design / Artwork for 48 sheet Billboard design for A4 Bath Road - Size 2m x 8mDesign and organise brand guidelines/toolkit/ image library into one folder for use across all media applications
Create Powerpoint/Word templates for future funding applications
Create label/packaging ideas for salad products