Stuff That Happened at #NorthernSoul: Good for Nothing in Manchester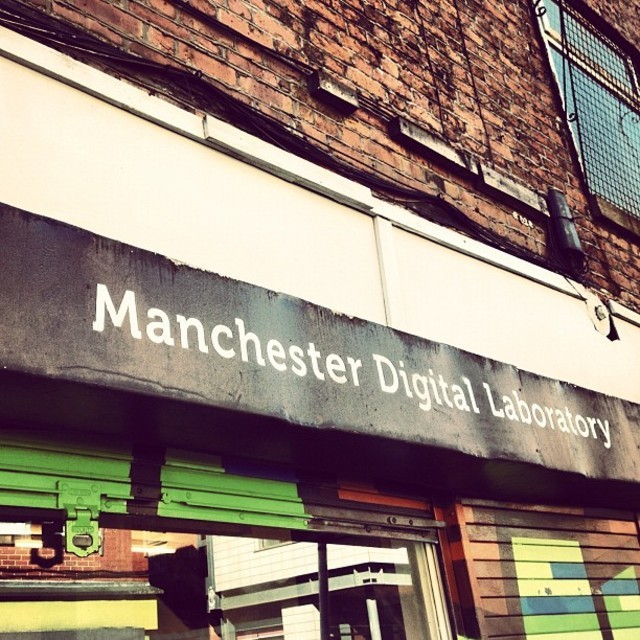 As I walked into MadLab in Manchester's Northern Quarter on Saturday morning at about 9am, I had a sudden attack of nervousness. Mark was already there, Loz was en route, and there were three attendees sitting at a large table looking a little bemused. "What if no-one else turns up?" I thought, "How do we get this thing started?" and, "Wait... what if this thing doesn't work at all?!" Until now, I'd been running on the momentum and excitement around the idea of doing a Good for Nothing gig in Manchester. This was the timely and unnerving realisation that it might not actually work.
I needn't have worried. An hour later – in the midst of frantically fixing one of several little things we'd forgotten to organise – I paused to look around and felt a broad smile spread across my face. The room was buzzing with people talking excitedly, sketching things on to notepads, demonstrating ideas to one-another, scribbling down words onto post-its, and drawing up plans of action. People had arrived, started chatting about the causes and briefs, got excited, and got stuck in. Teams self-organised as people bounced ideas around, and projects formed organically as designers, coders and thinkers talked over a morning cup of coffee. Good for Nothing Manchester was working.
What was made
Lots of surprising things happen at a Good for Nothing gig but the thing that never fails to blow my mind is the output at the end of the final day. To really get it, you have to be therefor the final show-and-tell, but here's a quick run-down:
Signposts have a new brand identity, including logo, business cards and stationary. They have a home page design for the new website they're about to build and a wonderful new promotional video that cuts to the heart of the work they do.
Mountains of Hope have a new brand identity too, including logo, business cards, stationary and t-shirt designs. They have a new website designed and almost ready to deploy.
Carbon Coop spent the weekend hacking at open source energy monitors, adding new sensors and tweaking the software. We built a way to integrate these with their website.They have a new presentation and video interviews for funding pitches. They also have anew logo for their People's Republic of Energy campaign (and it's going to look great on at-shirt!).
You can see the original briefs here.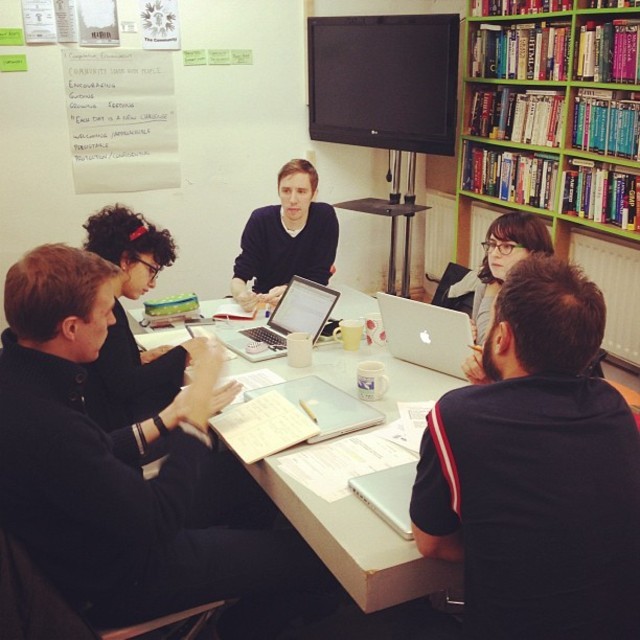 Big thanks to Unicorn Grocery, Tunnock's, AB Inbev and Yorkshire Tea for helping to keep us all going for 48 hours of Good, and to SSE Audio for the loan of the DJ rig.
Special thanks to the amazingly talented folk who turned up – despite having never attended a Good for Nothing gig before – and gave up their time for the causes. You made it all work. You're why the Force is so strong in the North. You are the very beginnings of the GFN community here, and Loz, Mark and I can't wait to buy you a drink at the first Manchester GFN social.
(The North is big, as it turns out – we had doers travel from Birmingham, Glasgow and Snowdonia just to do some Good for Nothing!)
Rich took care of the music for the whole weekend, playing mammoth sets from Fridaynight to Sunday afternoon (and managed to squeeze in recording some interviews too). Thanks Rich, and sorry about the sore feet.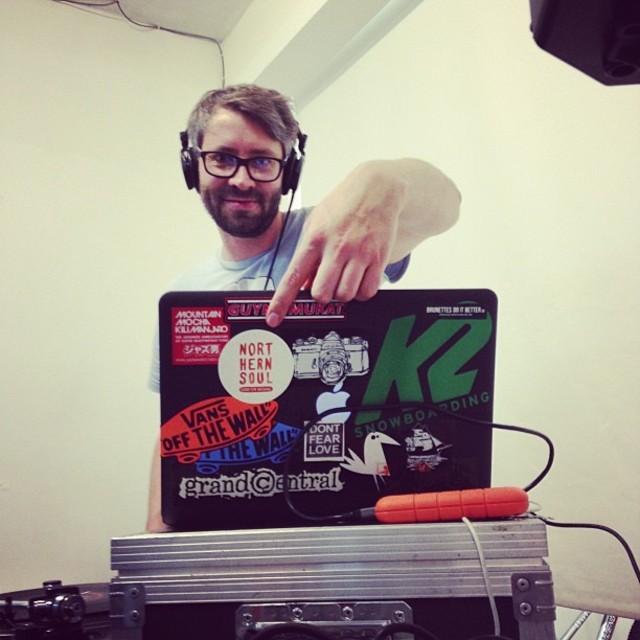 Stuff we learned
It doesn't matter if our planning isn't perfect. We can fix things, call people, make it work
Music is really important. It works a bit like beer for getting conversations happening, and a bit like caffeine for getting stuff done.
There are people we've never met, who are willing to have enough faith in this idea togive up a whole weekend of their time.
The Force is strong in Manchester (and the North).
Next up
We're planning the first Manchester social in November, and another gig sometime in January. You'll be the first to know when we fix the dates.