Telescope Storytelling
What does the venture do
The UK's ability to address our complex social challenges is undermined by the disconnect and lack of collaboration that exists between the UK's policy makers and the people tackling social issues on the frontline. Civil servants are smart, hard-working and motivated to improve our society, but many are frustrated by how detached they feel from those whose lives are being affected by government policies. Social sector professionals, including those working in our schools, hospitals and community centres, have great ideas and insights but limited training budgets and capacity to inform policy. Traditional learning and development programmes struggle to bridge this gap or promote innovation in service design.
Telescope is the insights training programme linking the social and public sectors. Programme participants from the social and public sectors take part in a 5-day programme over 5 months, building insights, collaboration, systems thinking and design skills, and networks across disciplines. Our customers, Government departments, pay us because the programme enables professional development and better policy decisions. We have been working together since May 2019, and are currently developing 1-day pilot programmes to develop into the 5-day programme.
What do we need help with?
1. Brand & telling our story
The brand was designed quite quickly in May 2019, we would like to ensure that the branding helps articulate what we do and stand for. The impacts of the training programme (building insights, networks and tools) can seem a bit remote, so we want to ensure we can emphasise our impact and values of creativity, collaboration and reflection.
2. Online presence
We currently have a landing page linking to our Twitter and LinkedIn pages, and a sign-up for our newsletter. Our current plan for developing website pages and SEO was aided by ForwardPMX last week, and we are going to develop a blog in addition to our Twitter use. We want some advice on how to ensure we reach the right people in an engaging way.
3. Marketing
We have developed a marketing 1-pager for our 1-day pilot programmes and would be grateful for feedback and input on design, regarding how we can best sell our service.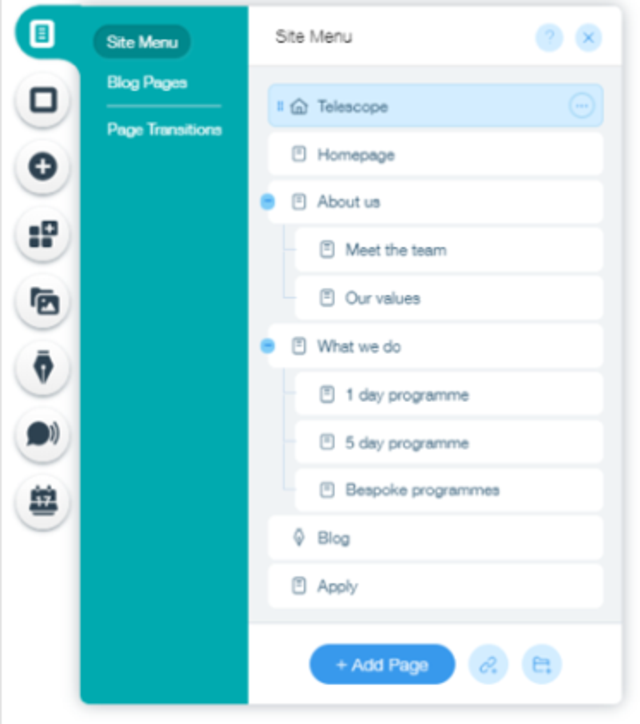 Existing assets