Been 'n' gone
This gig's over but check out the calendar for the next one.
Quick Links
Good for Nothing is about doing good stuff, for nothing, for social enterprises. (Click the link to find out more)
Good for Nothing Girls are about doing good stuff, for nothing, for girls who are doing social enterprise stuff. Get it? No? Well how about this: You don't have to be a girl to come along to a gig, we welcome both boys and girls. It's just we choose to support social ventures led by girls. Easy.
This is gig 2.5 for the Good for Girls Crew and we want you to come and get involved. We'll have 2 or 3 ventures with 2 or 3 live briefs for you to complete in 24 hours (or so)
It starts with beer, beats and briefs (I did the knicker joke last time) at Hyper Island in Manchester City Centre on Friday with 2 social ventures telling us what they'd like us to achieve for them. Giving us the whole of Saturday to get creative, shake up our thinking and get some shizzle done for our social enterprises. There will be more rekkids, more food, and importantly, there might be some speed prototyping, speed garage and speed coding.
Can you be there and help our ventures? Are you a hacker, thinker, doo-er, designer? Are you a baller? Wish you were a little bit taller? Can you code, draw, plan, manage, write? Do you have computer hacking skills or bowhunting skills? (Maybe not bowhunting skills) Do you have some tunes you'd like to play to us? If so, we need you.
Come along, we'll feed and house you, (Thanks Unltd!) you'll do all of the hard work. (You will need to go home friday night though I'm afraid we can't support a sleepover, although how cool would that be!)
Confused? Good. See you there. Tell your friends.
PS: Good for Girls are Jo, Bex and Rach. (Jo and Rach will possibly want to actually remove all responsibility for the word knickers being on this page and the massive amount of brackets)
PPS: Please sign up if your coming and un-sign up if you're not. We assess the skills of the people attending and see if we need anyone else to complete the skill set we need to complete the briefs. Then we pester our friends.
Video of our last event...
Seriously Though...
Step 1: Sign up if you can be there! We need to know so we can get food and drink and make sure we have enough of the right people to complete the tasks.
Step 2: Tell your friends.
Step 3: Attend the briefing on Friday. Get briefed. Drink beer. Meet people. This is at Photolink in Ardwick. 6:30pm-8:30pm. The ventures (aka social enterprises) will be there and will present their creative briefs. There will are 2 ventures with a few briefs each. (See below) We will put up some sheets per venture so you can put your name on them. This should help you organise yourselves into groups.
Step 4: Go home. Have a think. Sleep.
Step 5: Reconviene at Photolink at 9:30 am on Saturday. We recommend you bring some supplies, maybe laptops or tablets. We will supply food, drink and a warm working environment.
Step 6: Go! It's up to you to answer these briefs. Work on them all day, call friends, get them involved. Ventures will be here to explain the briefs. You may need to work in smaller teams. This is up to you to decide. There will be some check ins to see how we're getting along.
Step 7: Present the creative solutions to the ventures at around 5:00. be this a new website, a new brand, a set of images, whatever.
Step 8: Go home. But it doesn't have to end here.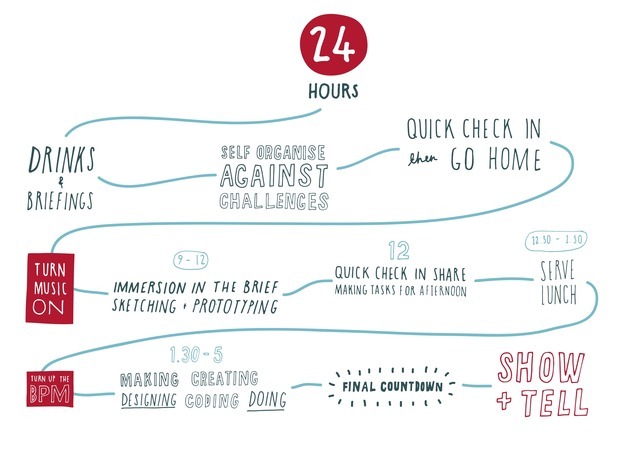 VENTURE ONE - SHAPELESS
An organisation delivering projects and workshops for all types of women (young & old). It needs an online presence and a headline strategy.
SHAPELESS is an organisation that motivates and empowers women to 'reveal their minds not their bodies'. They run a series of projects for all types of women centred on nutrition, physical activity, developing uniqueness & a positive body image. Shapeless inspires women to focus beyond their bodies and appearance by revealing their qualities, talents and abilities.
Founder Carol originally had an idea for a food & fitness social enterprise which was a healthy meal followed after a fitness session. These meals included a take home message around benefits of exercising & the nutrition value of the meal rather than just calories & fat.
Carol says: "I thought using these two health enhancing factors would be the solution to women feeling confident in their body, however some were still consumed with weight, size and the look of their thighs! This often got in the way of them participating in certain activities. I realised that having a negative body image was a problem but it was also an element of a common problem which I and many of the women I worked with experienced; showing their confidence in their abilities without relying on appearance. Like my mum has inspired me to be more than a shape or size, we want to use SHAPELESS to do the same."
BRIEF 1: BRAND IDENTITY AND MARKETING
· Develop a brand identity that is flexible and adaptable to be able to work with a broad range of women
· Be able to use social media as a way of promoting SHAPELESS role models. An on-going campaign to inspire women to adopt the SHAPELESS attitude; "reveal minds not bodies"
· We need a marketing plan for 3/6/12 months
· A way to encourage our primary target market of organisations and educational institutions by meeting their health & wellbeing outcomes (social enterprise)
BRIEF 2: WEBSITE FRAMEWORK**
**· Targets organisations & educational institutions but is still approachable, down to earth and easy to navigate so that any woman (young & old) can see how SHAPELESS can work with them in an appropriate setting
· A section where women can get short timed challenges on mind & body; real life experience interviews
VENTURE TWO - MODEST WEAR
To provide women with confidence, skills, and opportunities for employment through a sustainable social enterprise model by selling modest wear.
An ecommerce website selling fashionable modest wear for women which alongside it supports unemployed women through a three tier training programme.
Currently the modest market in the UK seems to be about Islamic fashion and not open to other parts of the community where modesty is seen as important. There is also no one place that provides what I aim to sell, which is fashionable wear that is altered to ensure that members from this niche market can use it and still be fashionably dressed.
There's also been a growing awareness of the negative image of the textiles industry, I hope that through having production in the UK, as well as the social angle of the business that a more positive image is provided. It may appeal to the socially concious consumer.
**
BRIEF 1: Wordpress support**
This is the face of the social enterprise until the e-commerce site it complete, It needs to be updated creatively.
**
BRIEF 2: Business plan**
Support on a business plan, especially the financial aspects of the plan. Specifically a strategy for the first year.
BRIEF 3: Aims and values
Some support with really being concise in what the mission, aims and values are, so they're to the point.
"Rules"...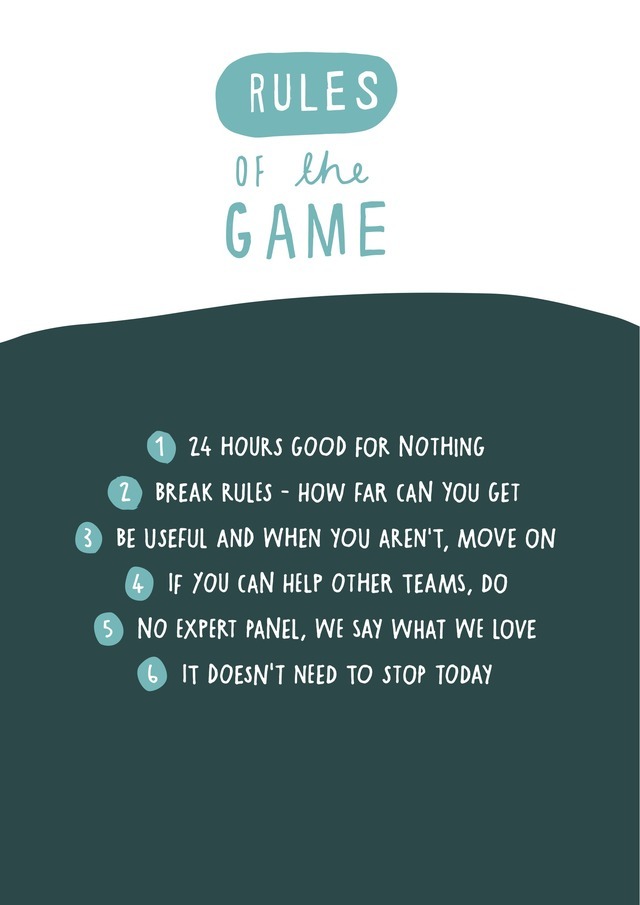 Tell your friends...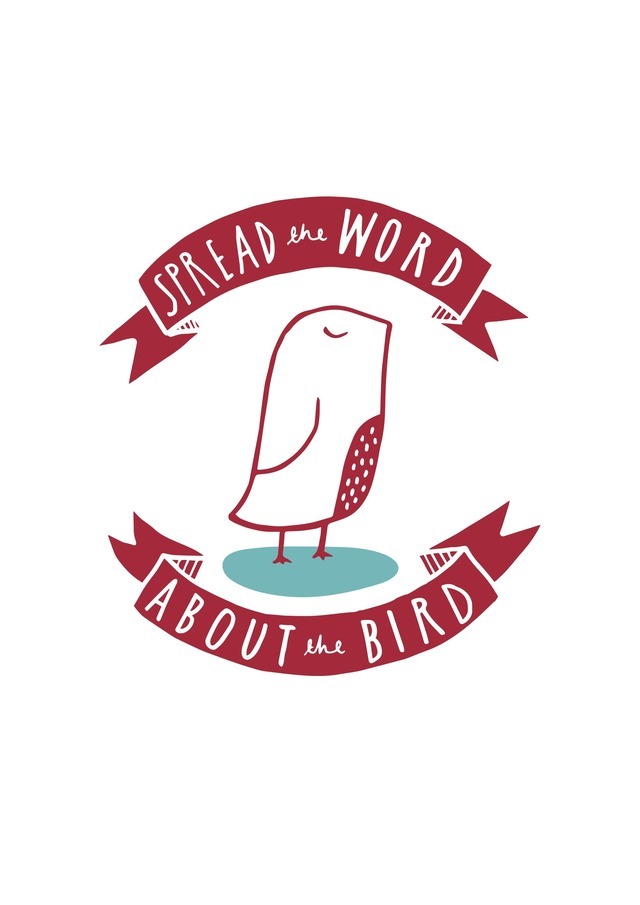 What people said last time...