| | |
| --- | --- |
| | Working with Socks'n'Chocs |
Been 'n' gone
This gig's over but check out the calendar for the next one.
Quick Links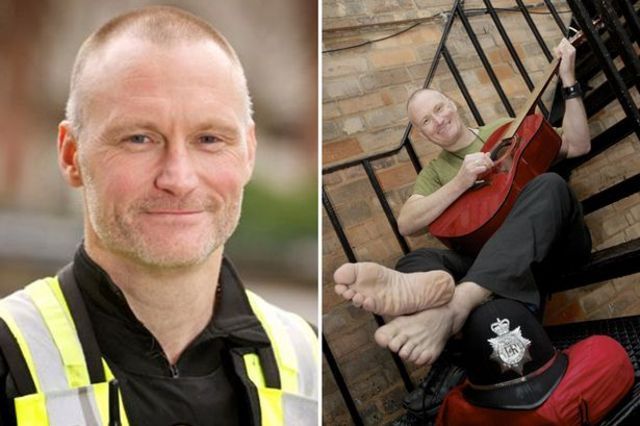 October sees our second GFN gig here in Birmingham, and this time we are all about pairs of socks, bars of chocs.....and a singing policeman.
GFN Birmingham is all about doing good things for good people. We get together and collaborate to create useful and meaningful tools for small social enterprises and charities, whose funds and time are then better spent helping the people who really need it.... and not paying hefty marketing bills. Put simply it's a creative hack, making great things quickly, through the combination of many talents and skills.
Our events are open to anyone, and their friends so if you are an illustrator, developer, designer, animator, art director, photographer, planner, copywriter, artist, activist, sculptor, strategist, marketeer, muskateer, thinker, tinker, sailor, soldier or spy, you will have skills that together can create magic for SocksnChocs.
We kick off Saturday morning with a tasty breakfast (on us) and a briefing from the charity you will be working for. As the beat kicks in, and we open the beers we roll up our sleeves and get stuck in to thinking, making and doing. There'll be fast ideas, quick prototyping, speedy building, you'll be amazed what you can do in a day. We'll provide all you need including all the food you need to fuel your ideas, as well as some beers to keep the pace, or coffee by the bucket load if that's your bag.
So go on, do something different with your Saturday. Good times are guaranteed.
*The Cause *
SocksnChocs. It is the small things that make a big a difference, and SocksnChocs is lots of people doing small things that together achieve a lot.
Founded in 2011 SocksnChocs began when West Midlands Police officer Ian Northcott wanted to do something to help the homeless on the streets of Birmingham. Being just one man, he couldn't change the world, but he could do one small thing. That one small thing was simple.
It began with a small collection between friends of socks and chocolates that were then distributed to Homeless people during the Christmas break. What Ian did brought smiles and comfort to some people in a time when they really needed it. A little chocolate treat and a pair of warm socks, a simple kind gesture that can and does make a difference.
3 years on SocksnChocs has grown, collections are happening everywhere and not just at Christmas time. There has been an overwhelming response with last year approx 8500 pairs of socks and 3500 pieces of chocolate in addition to 229 sleeping bags were donated and handed out around the country.
SocksnChocs, works closely with other much larger homeless charities in the local and wider area, and Ian is becoming a well known man amongst Birmingham's rough sleepers. He has been nominated for a Pride of Birmingham award, and has also recently received recognition from Prime Minister David Cameron for his efforts for volunteering.
What they need?
Being a charity run on entirely goods donations, SocksnChocs have absolutely no budget for marketing or promotion and rely entirely on word of mouth. This works.... but how can we help grow the idea of SocksnChocs? It has already spread from humble beginnings in Birmingham, to many cities even as far afield as Cyprus.
Brief 1
Going online.Currently SocksnChocs operates through a Facebook Page, and updates on Twitter. How can we give them the online infrastructure that allows SocksnChocs to go Nationwide. A base to record the great work they do and promote the SocksnChocs goodness.
Brief 2
Spreading the Word. Can we help SocksnChocs have a clear brand strategy and marketing plan in order to increase awareness about the great work that they do.
Brief 3
Supporter Pack. It would be great to put things in place that help people set up their own SocksnChocs collection, whether that be a school, business, group of friends or community. Can we create a Supporter Pack, full of content that will help people maximise goods donations.
The details:
Saturday 25th October 9.30am-9pm at a cool city centre space (tbc)

Creating great stuff for SocksnChocs

Free food, Breakfast, Lunch & Dinner and CAKES

Free drinks (tea, coffee, beer, cider) -

Free custom designed and hand printed tote bag, our way of saying THANK YOU

Please bring along your tools of trade (computer/iPad/notebook)

We'll provide the rest.
**Interested? Please sign up and register for your place.
**
Our Friends and Supporters
GFN is a free event, and runs purely on the good hearts and donations of great businesses and individuals. Our events would not be possible without these people, here's a list of those who has helped us so far...please do show your appreciation over social networks or by word of mouth to say thanks. If you would like to support us (goods not gold) please contact us, we would love to hear from you.
For more information email us [email protected] Or follow us on the twitter: @gfnbrum