A Brief Walk
Hello!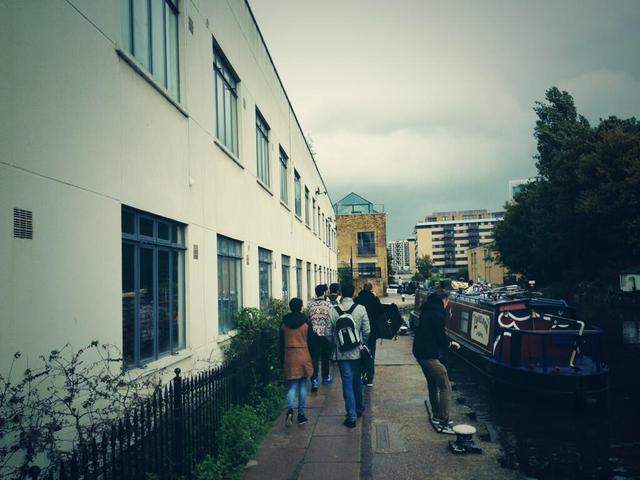 So we hosted our first small gig last Saturday. We were working with Greenwich Mencap, a local charity that works with and for children and adults with learning disabilities. The challenge was fairly straightforward...
How can we let the students of Greenwich University know that there's a charity ten minutes down the road that needs volunteers?
We wanted to do things a bit differently so we set the brief on the walk along the canal towards where we were working. People talking and thinking on their feet worked, everyone arrived at the space ready to DO.
The responses to the brief went beyond our suggested deliverables and Eleanor from Greenwich Mencap was beaming.
Meantime made sure our celebratory booze was top notch by giving us some crates to end with.
MAIN HIGH FIVE: Moving and briefing is awesome.
MAIN FUCK UP: No time for groups to share.
Death Star attacked.
Love,
Jake, Erik & Al
London East
x