Big Chip Nominees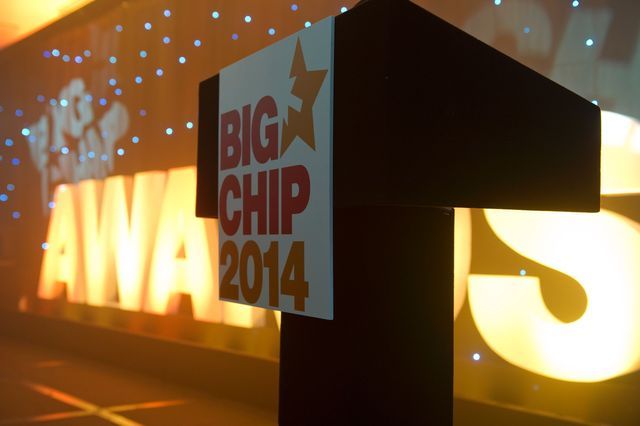 Good for Nothing is a worldwide network of talented people coming together and working on groundbreaking projects. Cool huh? Well the Big Chip thought so.
The Big Chip Awards are the original awards ceremony for the digital sector in the North. Run by Manchester Digital, they have been going for 15 years. Judged by a distinguished panel of experts from the industry they and are known for the highest standards of objectivity and integrity.
So when our little web project was nominated for an award, we were pretty chuffed and surprised. At our first official 24 hour gig, we created a website for the Levenshulme Market. It's a nice website, but award winning? Alas not. We did not win, but to be nominated alongside some of the bigger agencies in the North was enough!
As we sat at the awards ceremony, clapping away at the array of magnificent winners, the Antony Wilson Original Modern award comes along. This award is in honour of the late Tony Wilson, who was a committed supporter of the North West digital industries. All nominees are given to a guest judge, in this case world-renowed designer Neville Brody, who is to decide a winner. And what do you know? GFN Girls with Levy Market is announced as an "Almost winner!" which he described as "A brilliant piece of conscious social application and citizenship"
I can't be more excited by this. A designer who I studied at university has looked at a piece of work I contributed to and liked it! How cool and amazing. He also confirmed what we thought, that although it was a pretty swish website. What was more award winning was the way in which we created it. In 24 hours (ish) with a great bunch of people who didn't know each other at the start of the weekend. Who got together and gave their time for free.
So congratulations to Team Levy Market Website : Bev and helen from Levy Market, Cris for hosting the site, Colin, Carpet, Owain, Carla, Hannah, Christina, Emma, Sam and Alex. And the GFN Girls: Jo and Rach.
And me, Bex