Future Youth Weekend
January's Good for Nothing gig focused on Future Youth and the challenges that they face today. The gig was held at the impressive Forward Foundation in Camden, the ideal setting for thinking, ideas and turbo-charged doing. 60 awesome doers came together for a weekend bursting with energy for 3 youth ventures we supported; Cultivate London, Discoverables and Only Connect.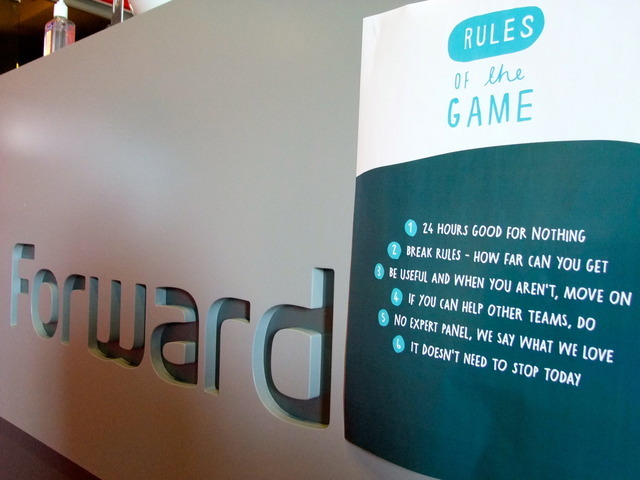 · Cultivate London is an innovative urban farm based across multiple sites (formerly disused plots of land) in West London that trains up unemployed youth.
· Discoverables is a new web platform service that helps young people identify, develop and showcase their key strengths and soft skills to potential employers or investors.
· Only Connect is a crime prevention charity working in London with prisoners, ex-offenders and at-risk youth.
Between them, these organisations work to educate and up-skill, grapple youth unemployment and rehabilitate ex-offenders back into society.
The weekend was a huge success, thanks to everyone that offered their time and talents to create positive change. Check out our Storify of tweets and instagrams of the weekend as written by everyone who attended. A special thank you to all our friends who kept the crew motivated, refuelled and full of energy over the weekend. They are…Chipotle, Creative Clerkenwell, Divine Chocolate, Firefly Tonics, Innocent drinks, London Bio Packaging, and Scriberia.
More updates soon on what the teams made during the weekend!