Getting together – our first GFN Social
This week one of my favourite bars in the city centre,The Orange Tree, became the venue for the Leicester GFN chapter's very first social event. Priding themselves on their passion for helping local causes as well as being lovely places to visit it was the perfect venue for us. We kicked our venture off to a great start with around 30 new GFN'ers attending and the plastering of posters (or more likely the crisps and biscuits) drawing the attention of other patrons casually enjoying a drink in the bar.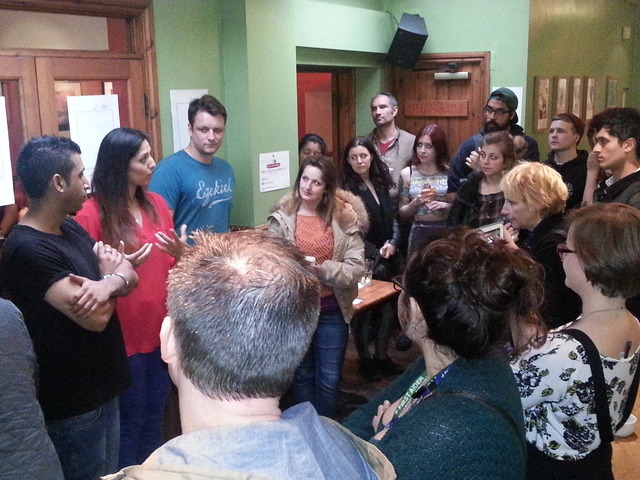 It being a social event we wanted to keep things light and informal so rather than forming a round table discussion, the Leicester Crew took the spotlight to explain a little about Good for Nothing before opening the floor out to chatter and discussion. To capture people's thoughts we created posters with headings such as venue,cause, supporters and shout and encouraged people to be as broad and ridiculous as possible. Ideas came in a flurry on post-its, some suggestions that people had brought with them, some inspiration triggered in conversation.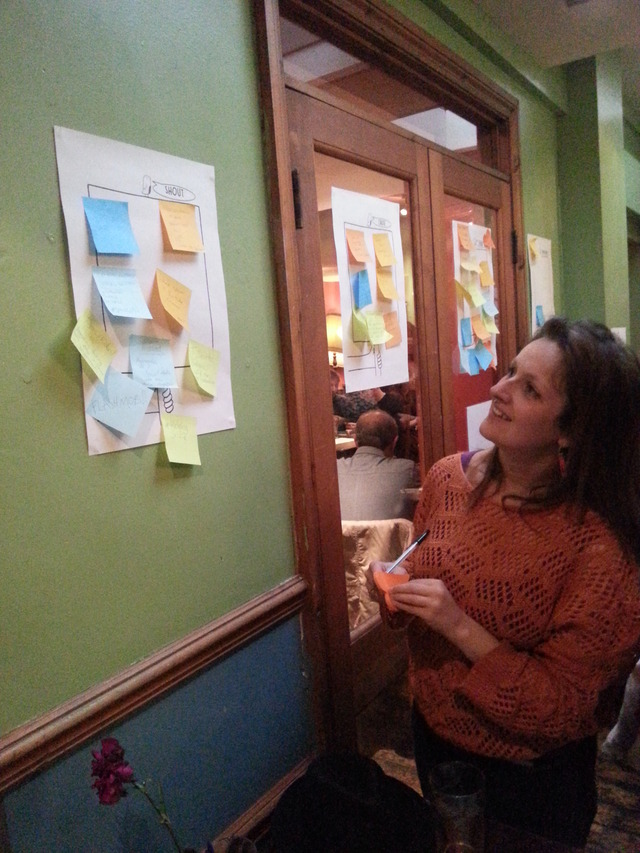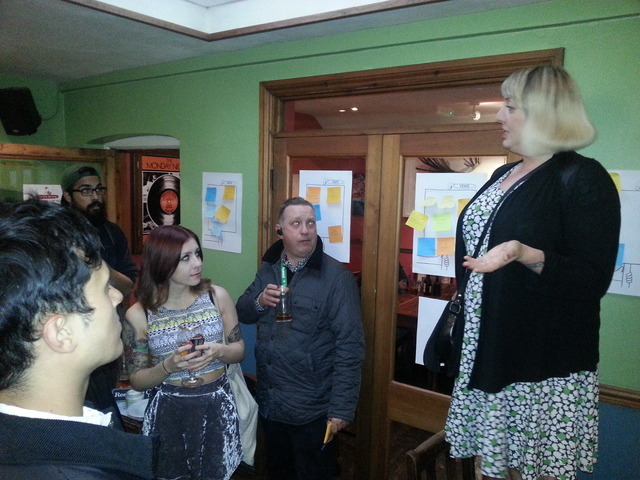 What many people commented on as the highlight of the night was a guest appearance from GFN Nottingham's most recent cause, Marsha of Super Kitchen. She told the group about how she started out with a simple idea and with the help of Good For Nothing she now has a thriving business using surplus food to make healthy, balanced meals for low income families. This acted as a perfect example of the kind of cause we are looking to support as well as demonstrating ways we can support them. With Super Kitchen being in the early stages of formation GFN created a brand and website as well as looking at the development of the project appealing to the skills of a lot of different people. The nature of the cause given the recent economic climate was also one that a lot of people could relate to and helped abroad spectrum of the community. Being able to hear about the difference a single 24 hour hack can make was a real boost for everyone.
Here's what we heard:
I've seen loads of interesting things about this and I wanted to find out more and get involved with helping community projects.
– Ruth
Where I Where I work we spend a lot of time talking and not a lot of time doing. Let's actually make a difference not just think about it.
– Charlotte
Hearing that lady speak about how she had an idea and then [GFN] made it happen, that's exactly what I want to do.
– Zane
So what happens next? Well, the team left with a stack of post-its each ready to compile everyone's ideas and get researching. Our aim is to identify a cause and secure a venue as soon as possible so that we can look at holding our hack in the next 3-4 weeks, keeping the momentum going from such an enthusiastic social.
Thought of another idea you forgot to mention at the social? Email us at [email protected]! Maybe you couldn't make it to the social but still want to be involved? No problem! Sign up on the GFN website and we'll keep you posted on the details of our first Leicester Hack! Link here: http://www.goodfornothing.com/chapter/leicester