Good For Nothing Brighton #winterwarmer
The weekend of the 18/19/20 January saw the 2nd Brighton Good For Nothing gig.
When we jokingly gave the event the name #winterwarmer nobody quite envisioned the blizzard conditions that we experienced over the weekend. Thankfully it takes more than a bit of snow to stop us and we were given a warm welcome at the brand spanking new offices of Brighton social business pioneers Nixon McInnes and 30 Good For Nothing crew battled the blizzards to assemble for our 2nd gig beside the seaside.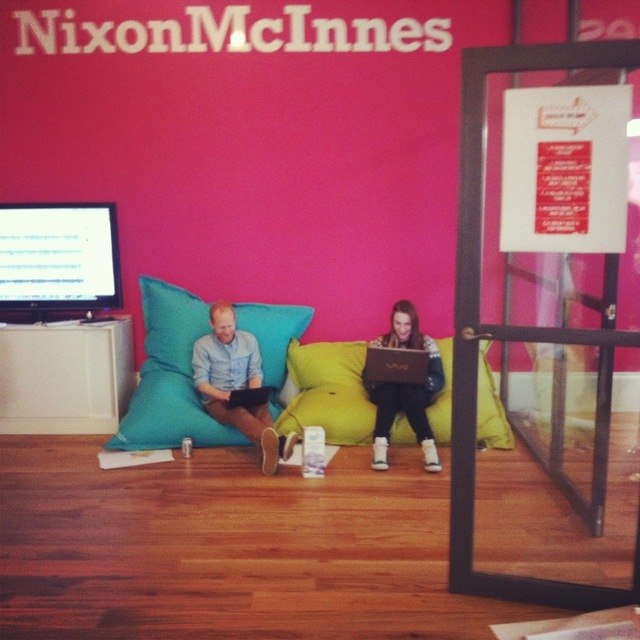 After our awesome first gig in June we were really looking forward to recreating that spirit, energy and vibe and we were super excited and grateful to have all 3 of the causes we worked with in June coming back to support. So a big thank you to Ruth and Amy from HISBE, Sam from Price Pie and Paul from Gig Buddies for 'paying it forward'. We hope that this shows that we're really starting to create a network of support and expertise for social enterprises and change-makers in Brighton.
For this gig we assembled 3 very different yet exciting causes to work with.
*Green's Pet Emporium *will be Brighton's answer to 826 Valencia in San Francisco and The Ministry of Stories in London. It is a creative writing space for children in the city subtly hidden behind a pet shop for exotic, imaginary pets. **
2nd up was **The Bevy which is a group of residents from the Moulsecoomb and Bevendean areas of the city who are fundraising to buy a disused pub and create a co-operative community space in an area where there is currently nowhere for the community to gather.
Last but not least was Espresso Mushroom Company which is a way of taking the waste coffee grounds from the 1000's of cups of coffees consumed in Brighton's myriad coffee shops and turning them into a usable product in the form of grow at home mushroom kits.
As always at a Good For Nothing gig its always amazing to learn the art of what's possible when you put a bunch of inspiring people into a cool space and fill it with purpose. It's a recipe for doing wonderful things and over the 2 days we created a huge amount in double quick time.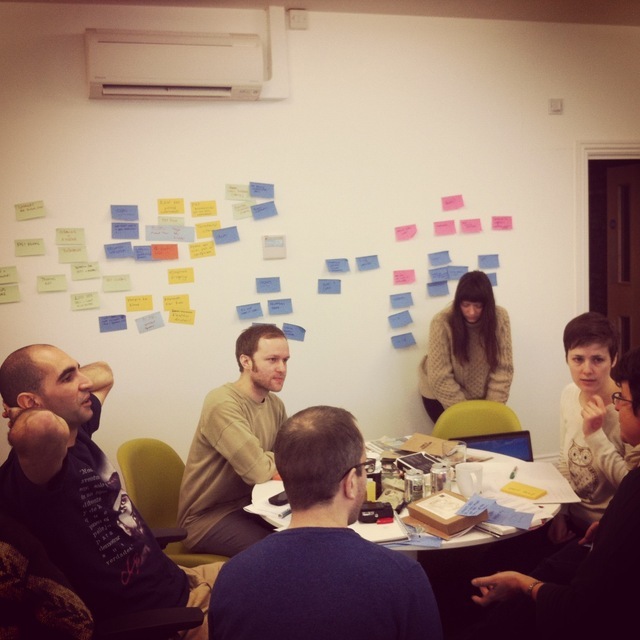 The results were great. For Green's Pet Emporium we created everything from a detailed business plan to an innovative funding proposal contained within the confines of a papier-mâché egg, as well as some mocked-up products for the shop – indigestion remedy for your pet dragon anyone?
For The Bevy we showed how the community space might start to look and feel so that it looks more than just a pub and we showed how the fundraising effort might be better targeted to specific areas to maximise the benefit of the campaign.
For Espresso Mushroom company we created a series of new ideas including bespoke packaging concepts for special occasions, we launched an ebay shop, developed PR strategies and prepared a Valentine love story competition which you can still enter here.
We're super grateful to the people who made the weekend possible, *Nixon McInnes, Higgidy Pies, Infinity Foods, *Hankham Organics and last but not least to the 30 or so people who gave their time, energy and skills to make good things happen faster in Brighton. We were even lucky enough to be joined by our local MP Caroline Lucas who came along for the last hour to see what we were getting up to.
Such was the energy in the room that at the end of the weekend a breakaway crew decamped to a local hostelry where they were last seen still going strong at 3am on Monday morning! It seems we're all a bit hardcore down here.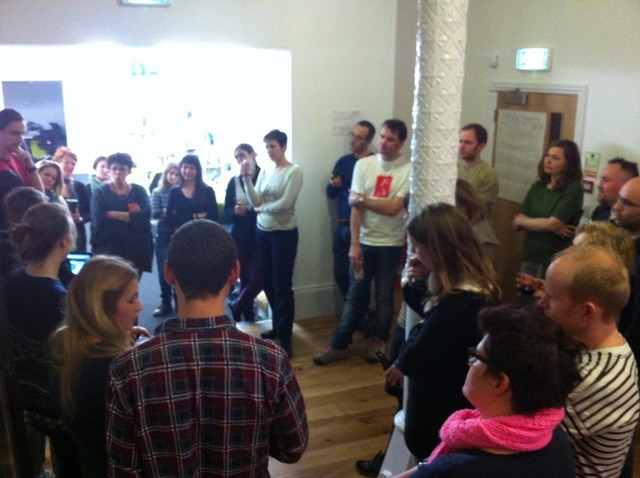 We're feeling more confident about continuing to be a lasting part of the vibrant Brighton scene of change-makers and we're looking forward to gig number 3 this summer.
For anybody interested in getting involved we'll be holding a social in March and discussing how we best use our skills to add most value to the gang of people making good things happen in Brighton. We'll be inviting people to come along to help us work out how we can solve problems better and faster in our city.
We'd love to see you there.
Big Love. Mark, Zoe and the Brighton crew.