Good For Nothing Kicks Off in Scotland
On Sunday 22nd September I started the long journey back north with my new friends and GFN co-conspirators, Lucy & Akiko. Our minds were buzzing with ideas. Revelations. Plans. But most compelling was the overwhelming feeling that we were just at the beginning of an amazing journey. Oh, and I'm not referring to the 8 hour train journey home.
We set to work almost instantly. On the train we plotted our next steps. Quickly we decided that Scotland's first gig would be in Edinburgh. Its buzzing creative and social enterprise scene, combined with Lucy & Akiko's fantastic networks made it the obvious choice. Within a few weeks we'd hammered down a venue and a date. On 21st November Good For Nothing had its first gig in Scotland at the wonderful Hemma Bar, just around the corner from the Scottish Parliament.
The next piece of the puzzle was Chris. We met Chris and immediately liked him and his social enterprise. He had recently visited Toronto and been introduced to their community 'Tool Library' - a library that instead of lending books, lends tools and the knowledge to use them. All whilst offering a helping hand to those who need it most in the community. Instantly Chris was inspired and could see the idea kicking off back home. Edinburgh Tool Library was born - the first of its kind in the UK.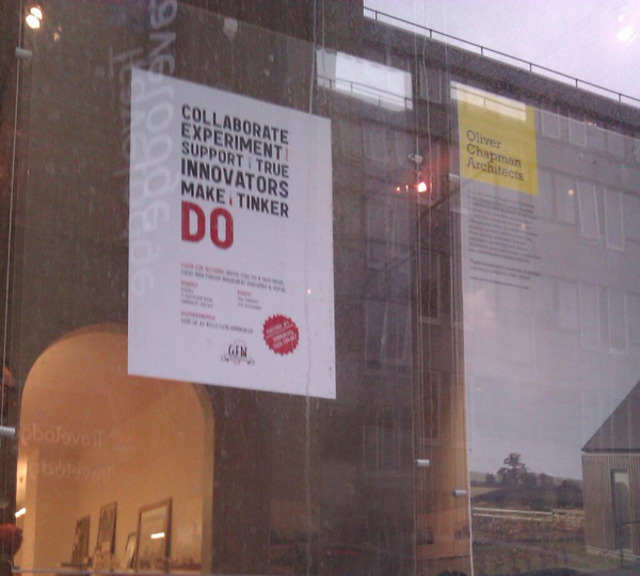 Over the next few weeks we nailed down the briefs, printed posters and spread the word about the bird to anyone who would listen.It came to crunch time and on the night and everything, with the exception of the wifi, seemed to run smoothly. We introduced the Good For Nothing concept to an eager group of about 20 designers, marketeers, developers, copywriters and even dream readers (that's right!).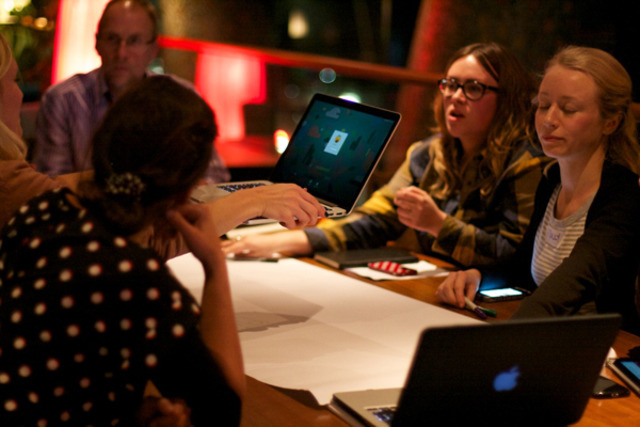 After self organising, dividing & conquering and a half time check-in the groups presented the fruits of their labours to an already excited Chris. Its fair to say Chris was delighted with the results, and had a few words he wanted to pass on:
"The night of the gig, I was really nervous, not knowing what to expect really, or even whether anyone would show up. I need not have worried though; the GFN team had spread the world and over twenty people turned up. I took a few moments to explain the principles of the Edinburgh Tool Library, and then the creative teams were away, looking at generating a logo and strap-line, as well as a marketing strategy to attract funding and contributors. In just an hour and a half, I had a spectacular looking logo, enough ideas to paper my flat with (I have actually done this in one room!).
The whole process of being a GFN project has been a positive one. From meeting the guys initially, to taking part in the gig, to now having a network of supporters who are invested and interested in my progress. I can say without any doubt, that I would not be in the position I am now with my project, if it were not for the Good For Nothing Edinburgh team, and for that I am incredibly grateful. Great people, great fun and a great idea. Thanks a million GFN!"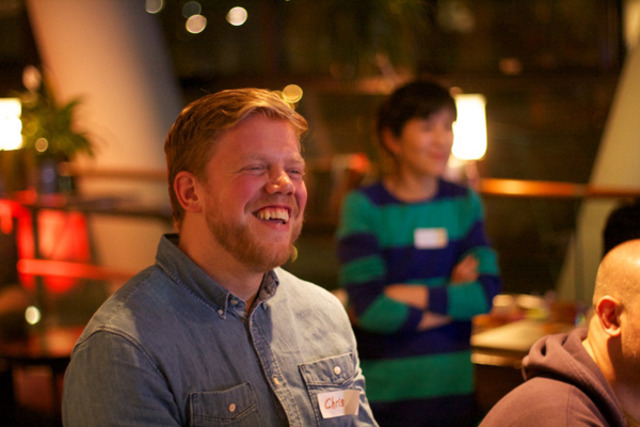 So what's next for Good For Nothing in bonnie Scotland? We're working towards Glasgow's first gig in a pub sometime in the new year, the Edinburgh team are planning their first full on 24 hour gig not long after that and both chapters are on the lookout for new causes. We can't wait!