#MadeinLambeth 2 - What was made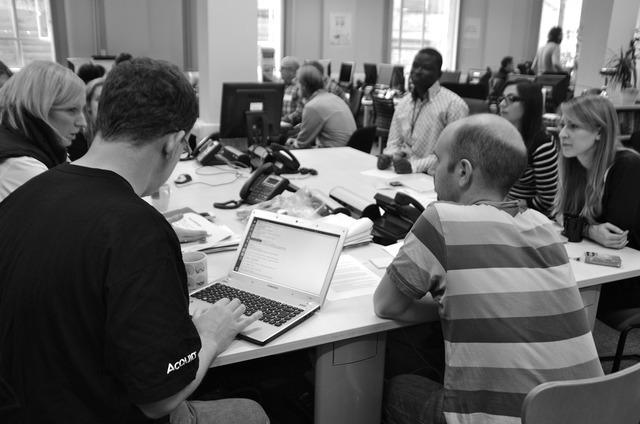 After the success of the first Made in Lambeth back in June, it was time for a second round of supporting some of Lambeth Coop Council's innovative initiatives. A keen group of designers, developers, all rounders and council folk came together for the briefings on Friday night in the heart of Lambeth, the town hall in Brixton. A few familiar faces who've been involved since the last one and lots of new ones started self organising around the three briefs: Young Lambeth Cooperative who were looking for a new visual identity & recruitment strategy; Street Friends (now rebranded OurStreet) needed a strategy for creating hyper-local neighbourhood networks and Community Action who wanted to develop a platform to encourage wider community action in Lambeth.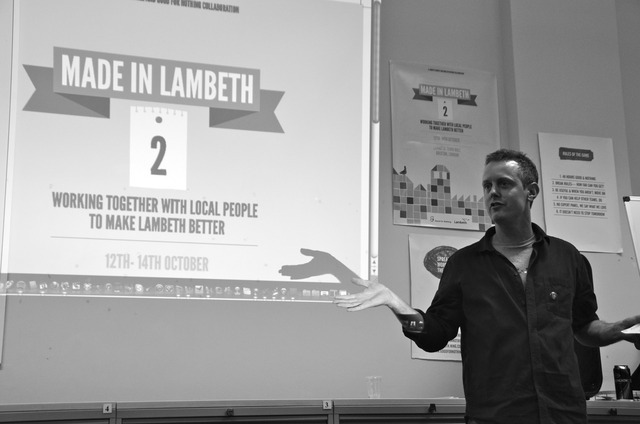 Over the next couple of days, the town hall became an innovation hub, with teams making films, designing logos, building websites & testing concepts with the local community.
What was Made
The YLC team was on fire throughout the weekend, coming up with a new brand identity including a new logo, branded t-shirts, tote bags, even oyster card wallets. They also designed a postcard to help recruit more young people, drew up wireframes for a new website, set up social media channels (and a plan for it to be run by young people) and came up with incentive ideas. Several of the young people involved in YLC dropped in throughout the weekend contributing their valuable ideas. I was particularly impressed with their market research tactics. The young people tested 3 logo ideas via their BBM on Sunday and within an hour they had 70 responses! There was a clear winner.

The *Street Friends *team started by rebranding to 'Our Street' and then didn't waste any time getting out into the local community by putting up feedback boards to gather ideas of the sorts of things people would like to change on their street. Lots of great ideas were generated including fruit picking groups, babysitting clubs and mending pavements. They even made a little film showing residents engaging with the feedback boards as an example of connected neighbourhoods. One of the team members, James was working on the OurStreet website remotely on Sunday but it felt like he was there with all his brilliant tweets coming through. They also set up a Twitter account, designed a postcard to engage residents and wrote some FAQs for the website.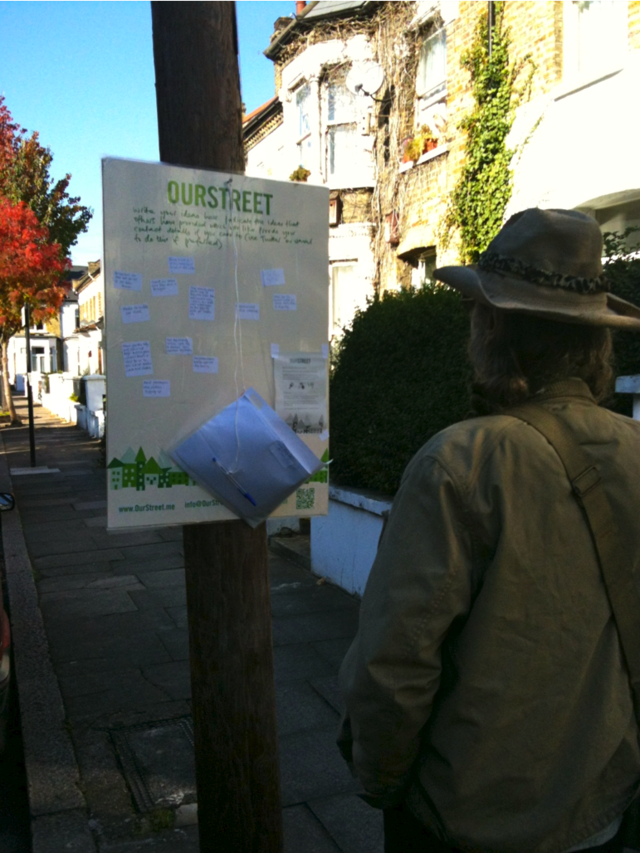 Last but not least, the community action team came up with innovative ways to get people with diverse skills & interests in Lambeth involved in volunteering. They came up with the 'Superstar Volunteer' concept and made a lovely vibrant film that shows people (of different ages & backgrounds) sharing their reasons for volunteering and their passion for it. They also built the start of a website that aggregates volunteer opportunities in the borough and matches them to people's specific skills and interests, such as cooking, gardening or mentoring. Another great idea coming out of this group was The Nest, a proposal for a more permanent innovation hub at the town hall bringing together local social enterprises, council folk and local skilled residents.
Thanks again everyone for your contribution to the second chapter of Made in Lambeth. Hope to see you at the Made in Lambeth social on Tuesday October 30th at the Town Hall!