Project Wild Thing at the Natural Childhood Summit
Just over a week ago, we spent the day at the Natural Childhood Summit organised by the good folk at the National Trust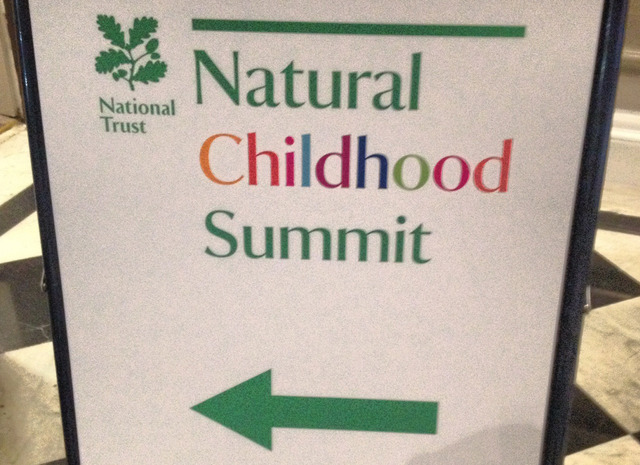 As part of our ongoing development of Project Wild Thing we joined a wonderfully diverse gathering of organisations and individuals all linked by one common thread...
A recognition of the wonder of nature, a shared mission to steward and celebrate its different creations, a belief in our need as humans for nature connectedness and sadly an acceptance that many children today and increasingly adults are becoming dangerously disconnected from non human life.
The result of this is some of the unhappiest, unhealthiest kids in the world according to UNICEF, which is mind-melting when you consider how much most of us have as a society. Plus no war, famine, major disease etc.
The Natural Childhood summit was a day to share some of the great work the Trust have been doing digging into what's really going on. Read the full report here from the awesome Stephen Moss
In short we're looking at a toxic 21st century cocktail.
Massive levels of car ownership and use, plus places we live in where planning has designed people out in favour of cars, combined with the fear of stranger danger, and an increasingly risk averse culture means parents are freaked out about letting kids go outdoors and free-range.
Add to this parents working all hours, more media than you can point a controller at, screenification across the nation, plus a massive dollop of material consumerism, and advertising at every step of the way means nature doesn't get a look in.
The day was a chance to hear different perspectives and ideas from organisations and individuals trying to get the reconnection happening.
Personal highlights included some beautiful words from Juno Holly Hock at Learning through Landscapes,some ace work from Judy Ling Wong with community projects in Lambeth and a brilliantly entertaining catch up on the Project Wild Thing film from our good friend and theMarketing Director for Nature himself David Bond at Green Lions.
But for me the day belonged to Chris Packham, the original Punk Naturalist. Chris shared some very personal reflections about his own relationship with nature and wildness, his journey from ordinary boy in a city to Wildlife don. What I took out from Chris,was a remarkable curiosity for all life, a wonder and respect for the non-human world, and a real sense of urgency of where we find ourselves at this moment in time. In his words: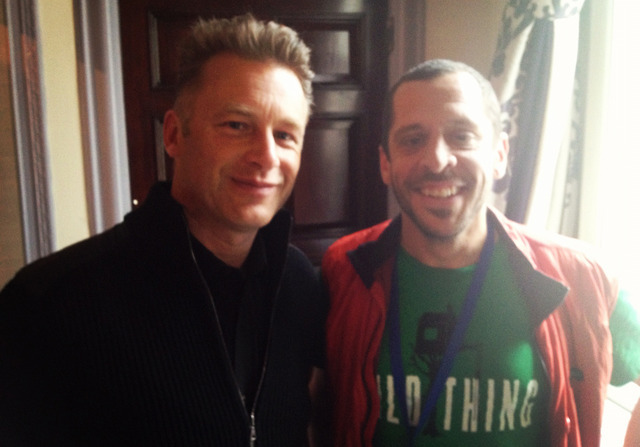 This is probably our last chance to make this work, because if we continue to raise generations with no passion for nature, then if they never had it, what are they going to fight for?
– Chris Packham
And this for me is ultimately what it's all about. A love and wonder for life in all it forms around us. Stephen Jay Gould once said:
We cannot win this battle to save species and environments without forging an emotional bond between ourselves and nature as well - for we will not fight to save what we do not love
– Stephen Jay Gould
The Trust are building a network of folk determined to get nature,wildness and a love of outdoors back into the lives of kids and parents across the land. We're chuffed to be a part of that.
Lookout for loads more to come from Project Wild Thing.