Road Peace & Hacking in Chester
Folks like you and me
When I moved up to Chester 18 months ago I was desperate to find like minded folks, open to new ideas and motivated to do things to make the world a better place. Most people don't feel fulfilled in their daily jobs, I love the sector I work in, but I crave more purpose, more meaning and a greater sense of achievement. I don't want to go shopping every weekend and I don't think that meetings, minutes and agendas are the way to increase fairness, fun and freedom in our society. I do like technology and creativity.
I do think that collaborating, experimenting and supporting the true innovators is the best was I've found so far, to meet interesting people and use my energy in a meaningful way.
So, when my buddies at Good for Nothing invited me to join Camp Nothing to be a part of the GFN movement, I charged myself up, grabbed David George, and got on it.
And this is what happened...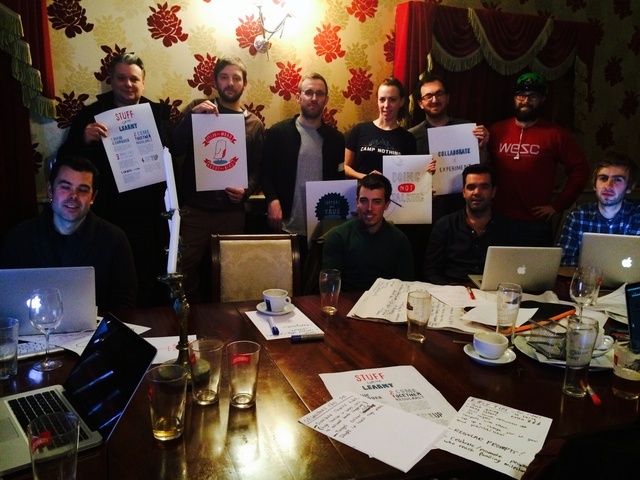 13 hackers, designers, coders, cyclists and doers from Chester and the surrounds came to GFN in a Pub upstairs in the very glamorous Ship Inn.
I had managed to blag some pocket money from our friends Webmedia 360 for beer and pizza, so we started a 3 hour 'hackathon' for Road Peace and Team Townend with a everything we needed.
So, I outlined the cause and the challenges:
Cause
We are bringing a little Road Peace to Chester to help the Team Townend event to raise funds and awareness for Road Peace. The issue of road peace is massively relevant right now, with so many cyclists being killed in London highlighted by the London Cycling Campaign in the news, let alone in places where the cycle campaigns are not as high profile. The Team Townend Challenge is a cycling ride in memory of Christian and Niggy Townend who died following a road collision whilst out cycling in 2010. The aims of the day are to raise money for charity, challenge yourself, enjoy cycling and remember the boys. All money raised from this event is donated to Road Peace. They are the national charity for road crash victims, whose members include those who have been bereaved or injured in crashes andalso those who are concerned about road danger. They campaign inparticularly on behalf on vulnerable road users such as cyclists.
**The challenges
**In the past Road Peace have contacted the organisers of the Townend Challenge to help them to create some type of guidance to help any other individuals organisations who want to put on an event.
Road Peace say: "it would be great if GFN Chester could come up with a resource which we could use to inspire other families, or indeed cycling clubs, to organise a cycling event like the Team Townend Challenge which acts as a way of remembering loved ones, raises awareness regarding a specific campaign, and equally as important; raises much need funds for our small charity."
While the Team Townend event is at full capacity each year, riders and their friends and families who attend often do not really know what Road Peace is about. How can we raise awareness (and of course cash) through the Team Townend and other events? (A good App, or better website, a film, animation...?)
Road Peace say:_ "A short film/animation to promote RP, explain what we do, and how we help families would be great for TTPC, but could also be used generally to support our fundraising efforts."_
CHOOSE YOUR CHALLENGE, CHOOSE YOUR WEAPONS AND MAKE YOUR MARK.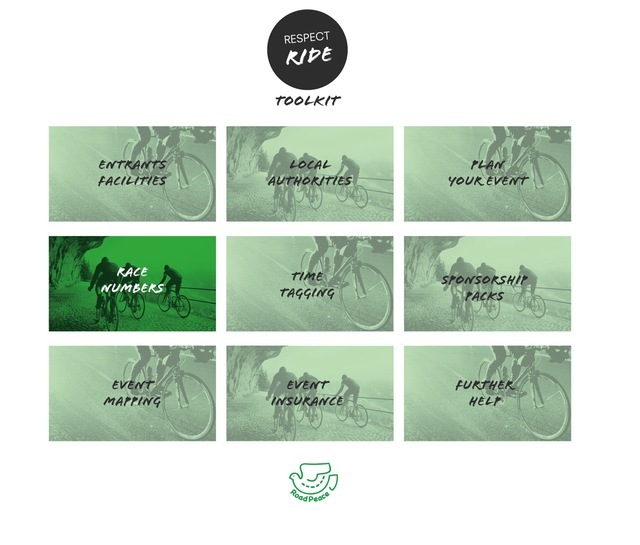 After 3 hourse of turbo charged GFN in a Pub, the good folks of Chester produced:
· A model of a pdf toolkit which Road Peace can use to make a 'how to' event guide
· A web mock-up event guide
· Ideas for fundraising
· A new logo for Team Townend
As well as inspiration, soul, community, friends and collaboration.
Thank you good folks of Chester, see you at the January Simmer. All welcome.
Join the Good for Nothing movement here.
Say hello to GFN Chester on Twitter and Facebook.
I'm also at the end of this email: [email protected]
Road Peace and Love,
Alice
GFN Chester Chapter Lead