Support Project Wild Thing Kickstarter campaign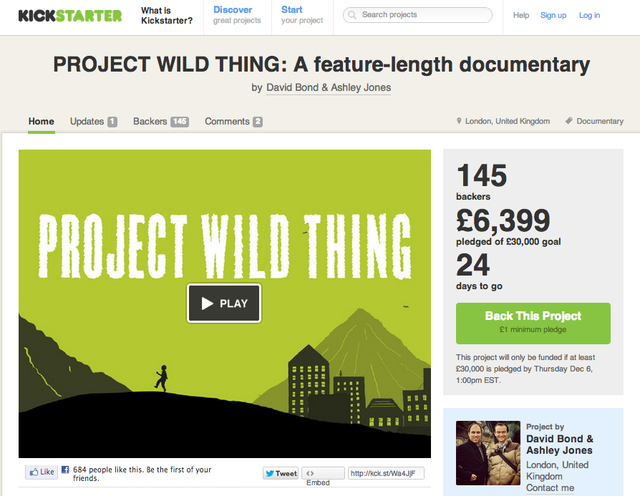 Filmmaker and self-appointed marketing director for nature David Bond needs your help as he & the Green Lions team shoot the final scenes of Project Wild Thing and edit it to bring it all together. Through this important documentary, he attempts to untangle the complex web of agendas, fears, policies and habits that disconnect his family, kids and wider society from the natural environment.
Green Lions have shot lots of the film and have some fantastic footage. They need to shoot more key scenes, and then edit the film together. They have the research, the footage, the science and the stories to finish the film - now they just need the funds! They've set up a Kickstarter campaign and need our help to finish this important film.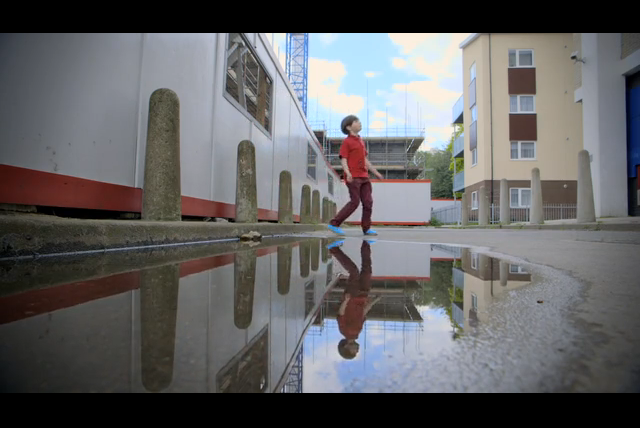 You can choose from a number of pledges and rewards, from just £10 (a thank you email, mention on the website and behind-the-scenes updates about the film) to £5000 (an executive producer credit on the film, 4 VIP tickets to the premiere, and a private dinner with the filmmakers!)
Kickstarter will only release the money if they reach their goal of £30k by 6 December. Please pledge - even if it's a small amount - it will all help to get this film made. Once you have pledged, share the project with your friends and family and ask them to pledge too, it will make your pledge worthwhile and will help them to reach their goal. Here are a couple of examples of how you could support this worthwhile project:
Pledge £25 or more
You'll get a high-definition digital download of "Project Wild Thing" and a downloadable Project Wild Thing poster when the film is released in summer 2013.
Pledge £50 or more
A limited edition screen-printed organic "Project Wild Thing" tee-shirt in an exclusive tote bag with badges, stickers, postcards and more. PLUS a high-definition digital download of "Project Wild Thing" when the film is released in summer 2013.
We want people to see this film and ask the questions that will affect the future of our children and our planet for generations to come. This documentary has the potential to spark huge debate in the UK and the rest of the world. Be part of the movement.