What we did for Discoverables at #FutureYouth
Discoverables is an innovative new web platform that helps young people identify, develop and showcase their key strengths and soft skills to potential employers or investors.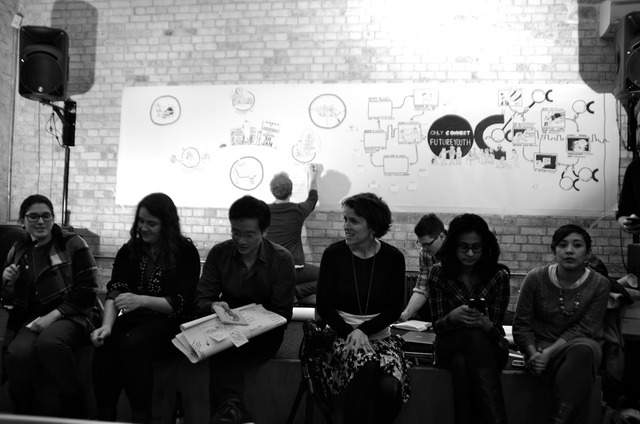 The challenge
With the launch only a few days away, their biggest challenge is to spread it and get as many young people and employers registered and using it. They needed specific support to develop a communications strategy for both young people & employers, build a critical mass of users and develop ideas to help make Discoverables self-sustaining.
An enthusiastic team of designers, thinkers, business experts and young people came together to crack the brief. The team spread out across the various breakout rooms at Forward Foundation, some even getting out into Camden to do some live market research. An incredible amount was made over just 48 hours and by the end of it, Eugenie and her team felt much more confident about their big pitch the following Wednesday.
Outreach and Fake CVs
A few enthusiastic folk on the team took to the streets of Camden and did some inventive outreach, first by asking young people what their dream jobs were and making connections for them with companies on Twitter. Then they put up boring fake CVs around Camden including the job centre, McDonalds, HMV etc with a QR code people could scan that would lead them to the discoverables site.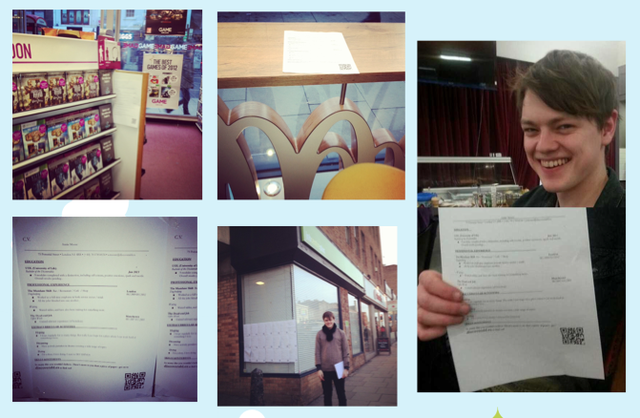 Employability Packs
A group of people created employability packs to send to schools and youth organisations that explains how their young people can easily benefit from discoverables, including a programme of workshops & trainings, challenge packs and customized interfaces.
Pitch prep & Business plan
They got a lot of pitch help over the weekend from people with significant strategy and business experience. One of the main achievements was nailing the business plan for discoverables which lays out a 3 year financial plan. This really helped to define Discoverables' future and exactly what they were asking for in the pitch.
Pledge strategy
The pledge strategy is a key way Discoverables will sustain itself. Progressive organizations and employers make a pledge to pay a fee after a certain amount of time to say how much they thought the service was worth. There are two services: one is Go Pro briefs and the other is finding talent and a successful placement through the site.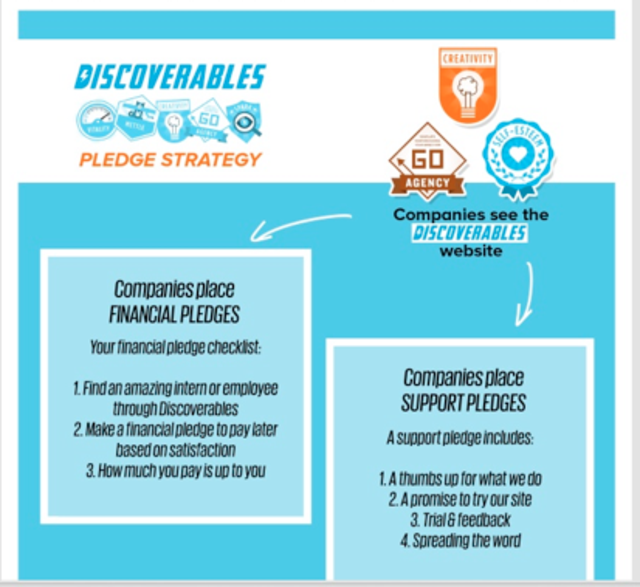 Little Black Book of contacts
The team made use of all the well connected people in the room over the weekend by gathering any useful contacts at youth organizations, funders, and forward-thinking employers.
Promotional video
Pulled out of the hat at the last minute, the team revealed a film about the advantages of Discoverables from young people's perspectives as well as employers'. Powerful stuff.