What we did for Only Connect at #FutureYouth
Only Connect is a crime prevention charity working in London with prisoners, ex-offenders and at-risk youth. Their five key programmes offer support at every point in the crime cycle in order to reduce offending. Most of all they offer a community that is positive, stable and supportive.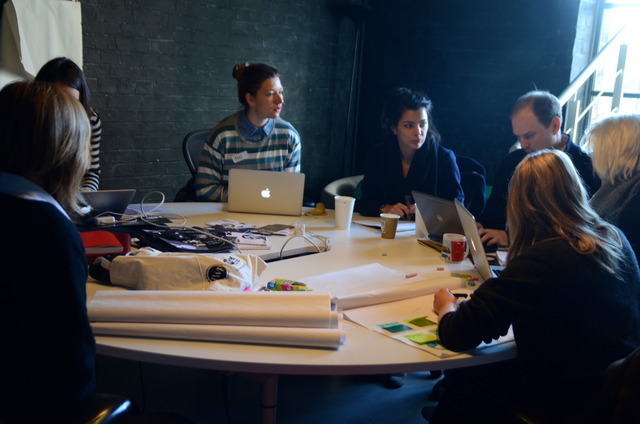 The challenge
Only Connect is often perceived as a youth theatre or arts organisation, and the current communications style is reinforcing that. But they are so much more than that, providing a community of belonging, training and employment opportunities for at risk youth. The key challenge is to communicate their purpose & broad mission more effectively to members, potential corporate partners and the wider public.
Only Connect attracted a small but perfectly formed team of dedicated doers to tackle the two main challenges: to reframe the OC brand purpose & communications to land its work and services more clearly and to attract corporate partnership and prototype other innovative fundraising streams/ideas. They immersed themselves in all things Only Connect by visiting the centre in Kings Cross and meeting some of the inspiring young people and staff there. They then worked hard with Nate, Sonia and Matt from Only Connect to define their mission, which was no mean feat. Here's what they achieved in just a couple of days:
New strapline and catchy text to describe what they do
'Breaking Crime // Creating Community'
We support ex-offenders to take responsibility for themselves, their actions and the wider community by developing their strengths and providing opportunities for positive giving back.
Corporate partnership deck
A group of people put together a series of corporate engagement ideas including mentoring, internships, corporate events and creativity trainings using the skills and talents of young people at Only Connect. They've compiled a hit list of different types of companies to approach, from the more edgy like Red Bull to ones that would have a direct interest like security companies and TFL.
Data visuals
The team visualised some of OC's powerful impact statistics, including how many young people they reach, how much money they save vs a new sentence as well as qualifications delivered in and out of prison.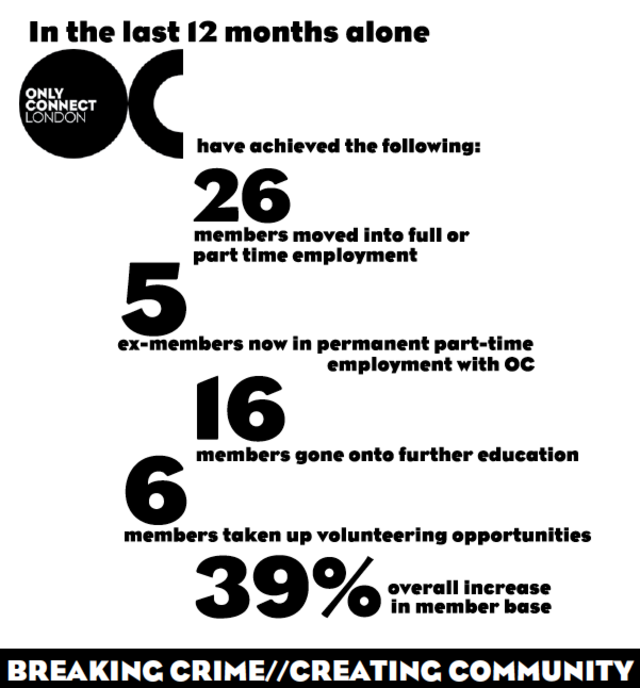 OC brand guidelines
In just 48 hours, the team put together a comprehensive brand guidelines document with strapline, joined up logos for each of their programmes with corresponding colour, typefaces, content alignement and a photography guide.