Breaking down the barriers!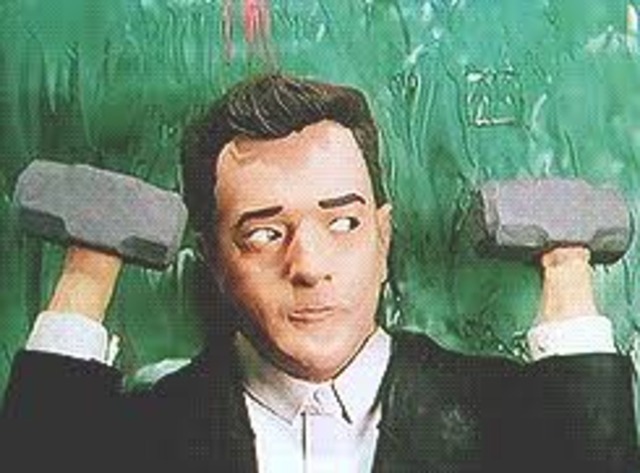 We're sorry. Sorry it's taken until AFTER THE SUMMER to organise a social. smacks wrists But this one is special and worth waiting for, we promise!
This social is all about breaking down barriers - be they mental, physical, in cyberspace or reality. And we'll be bashing them down tonight, like Miley Cyrus on a wrecking ball... but with more clothes, and less tears.
We have two excellent Speaking Aloud speakers coming to chat to us - Graham Weaver, charity manager of social enterprise The Bren Project, and Paul Caputo, wine writer / merchant / entrepreneur by day, creative Tortoise wordsmith by night.
If you haven't already heard of the amazing work The Bren Project are achieving in our local community of Chester, they support and inspire people with learning disabilities and autism to develop the skills and experience needed to enter the world of work. Just. wow.
Graham will explore the values that guide this work - work as an option for everyone (irrespective of perceived barriers), integration (real diversity), inclusivity (true equality), no tokenism (real commitment) and accessibility (breaking down physical and mental barriers). He'll also be answering, what makes a good mentor?
Paul Caputo spoke most eloquently at our friends' event Murmurations 2018, about the creation and development of Chester's beautiful publication Tortoise. You must have seen it lying around... Paul will be talking with us about the balance of entrepreneurship and personal development, a sense of (and real) community, and the barriers and opportunities of t'interweb and social media.
The Tortoise motto is #YoursSlowly, but both speakers will have just 10 minutes to talk about their topic (Rhiannon get your stopwatch out)! And as usual, they will have an ASK for us. We can then shower them with questions at the end, of course.
PLUS... along with these inspiring talks we will have the usual nibbles, discounted drinks, and each others' wonderful company. We can't wait to see you!
Please register NOW to secure your space - we've had to limit numbers this time as along with increasing member numbers (huzzah!) we predict this one will be POP PEW LUHR! Peace out. And remember, you can #MakeChester
See you there!
Holly and Uná