Culture in Chester - mediocre, risk-averse and suspicious or open, challenging & embracing?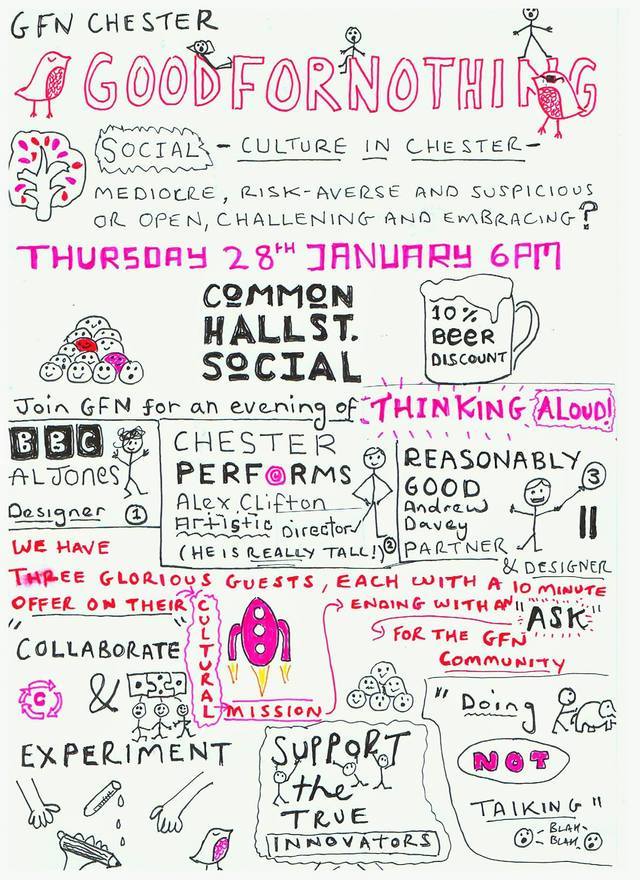 Good for Nothing Chester welcome in 2016 with an inspiring, relevant and engaging Social.
Our 3, local Thinking Aloud guests each have a 10 minute offer for us on their cultural mission ending with an 'ask' for the GFN community.
Alex Clifton, Artisitc Director of Chester Performs
Andrew Davey, Partner and Designer at Reasonably Good
Al Jones, Designer at the BBC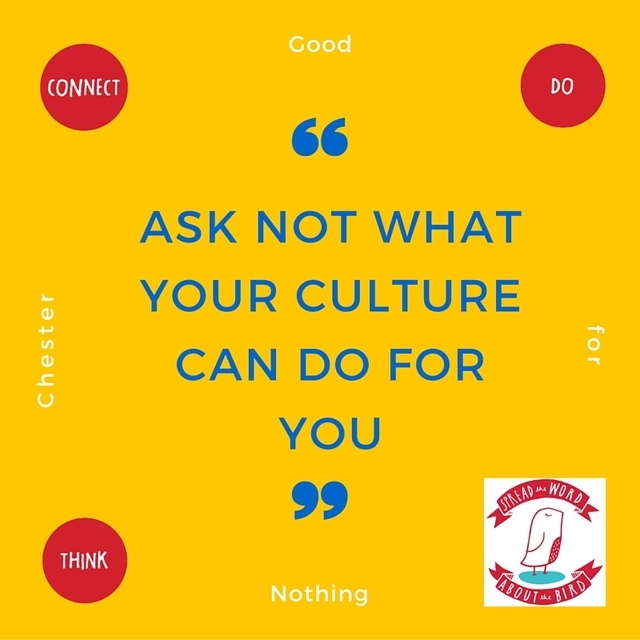 The social opens at 1800 and Thinking Aloud kicks off at 1830 followed by chatting and discounted drinks thanks to our friends at Common Hall.
If you want to join us for the evening register to attend and as always, spread the word about the bird.
Until then, we leave you with this animation about wisdom in the age of information and the importance of storytelling in making sense of the world.
See you there!
Holly and Uná