Good for Nothing in a Pub with Po-Zu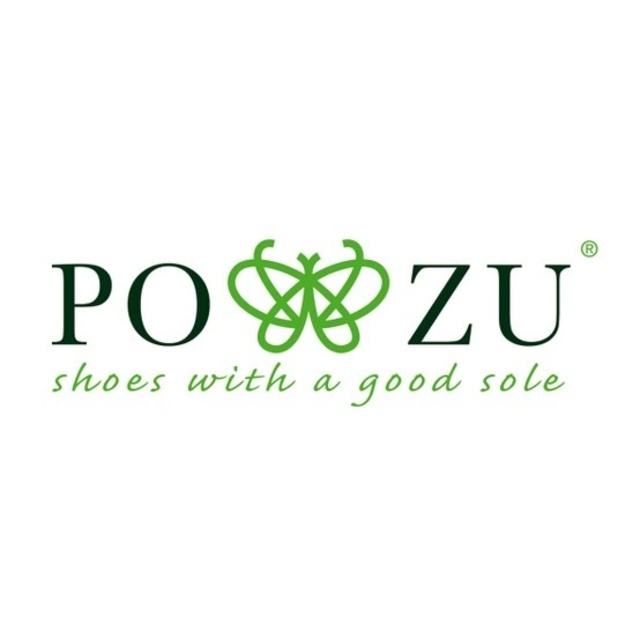 Po-Zu is an ethical shoe brand, that makes lovely looking and super comfortable shoes for men and women. They have been at it for 7 years, and times are tough in retail and even tougher for eco retailers. These guys are looking for our help.
They are at a pivotal point in their history, last season their wholesale plummeted down by 70% compared to previous seasons. A shift in buying behaviour toward cheaper goods, with mainstream brands taking over our high street have contributed towards this downfall.
After a lot of deliberation, they are boldly burning the ships and moving to be predominantly an online retailer, selling direct. This might seem like an obvious move, although there is a lot built into the old model; pricing structures, existing deals and contracts...this is a bit like having a divorce with wholesale. They are ready for it.
So a big night in the pub, and it is going to be a lot of fun. Sven and Cecilia are awesome, and they will give you more background and information on the night.
They have figured that they really need help in 3 key areas to make this move (n.b if you've got other ideas - they are welcome - bring them! )
1. Branding/communications of a premium shoe
These shoes are not cheap to make, and they are the best of the best in ethical and environmental footwear. They have a fascinating story in the way they are made, the materials they use and they are really comfortable. That currently does not come across on the website or more widely in their communications, what can they do across their communications to add brand value as a way to justify their above average price tags?
Communicating their Purpose
What is the core idea/ compelling part at the heart of the Po-Zu story?
Story/narrative
Look and Feel
Language/copy
Platform visuals
Who should Po-Zu seek out to support them in terms of ambassadors and advocates?
**
Direct to customer community - building a shoe service eco-system**
This is not a new concept, although it does take a lot to get it right with something like shoes... the fit, the feel, the look... all throw up questions in your head before ordering, you have to know it will all go smoothly. You also have a very different relationship with your customers by dealing with them directly. Po-Zu is going to be a bit of a niche brand, although it can be a big brand if it can find a way to tap into a lot of small niches...
This is all about building one to one relationships...
Creating a delightful user experience, what are (should be) the benefits of being a Po-Zu fan?
A move towards a service-provider brand (membership/ repair/ close-loop) rather than a traditional product seller?
What are the basic things we have to do brilliantly, and what are the cost implications?
Who does this well? Who should we borrow from, be inspired by? How could we build something using the best free tools out there?
Who else is there to learn from?
What would a direct to community shoe service look like and function like?
_
3. Business model and funding
They are almost starting from scratch again, but are still on the hook from the past production. They need to find innovative ways to bridge from one paradigm to the next while keeping investors and stakeholders happy. Building of their new business plan and financial model for the new online business is still in the works; so we're seeking creative business models and ideas and building a team of like minded people with the right skill sets to drive the business forward.
Where should they seek the initial funding, could Kickstarter work? Any other crowd funding platforms worth considering?
How to set the pricing in relation to the services/ competitors, etc.
Are there different creative business models/ideas which could work and disrupt the current model?
Are there other categories/products we can learn from that have succesfully disrupted the status quo and created a more direct model?
_
**
Original Post:
**
So folk's we're back with Good for Nothing in a Pub
It's Good for Nothing but it's the short turbo 3 hour version
With ale and tunes
And one challenge from a leading social entrepreneur
And this month we are stoked to have pioneering ethical shoe brand Po-Zu as our guest.
The exact challenge details will follow soon, but we will have founder Sven and partner Cecilia in the pub and we will be working fast and collaboratively to help them with some big challenges they face.
So if you're a designer, strategist, communicator, funder, business guru, social innovator, tech and social web-er, or PR star please come and get stuck in, we'd love to see you.
Or if you're just passionate about helping the little guys...
Who give a shit about how we make things...
Who care about designing in harmony with nature,
Who don't believe in using toxic chemicals and dodgy labour practice
Who build things to last
Who design for disassembly
Then you'll love Po-Zu.
Good for Nothing in a Pub is a perfect way to get a hit of the Good for Nothing experience without giving up 48 hrs.
It's also a great way to use your skills in new ways, learn about the game changers and innovators re-imagining business and enterprise, work fast and collaboratively with new folk, drink ale, plus you don't have to listen to your mates banging on about their life problems.
It's a total win.
Sign up here and note the new venue.
Peace and Out
See you there!
Stephen, tansy, Dan, and Jim