The Social @ The Social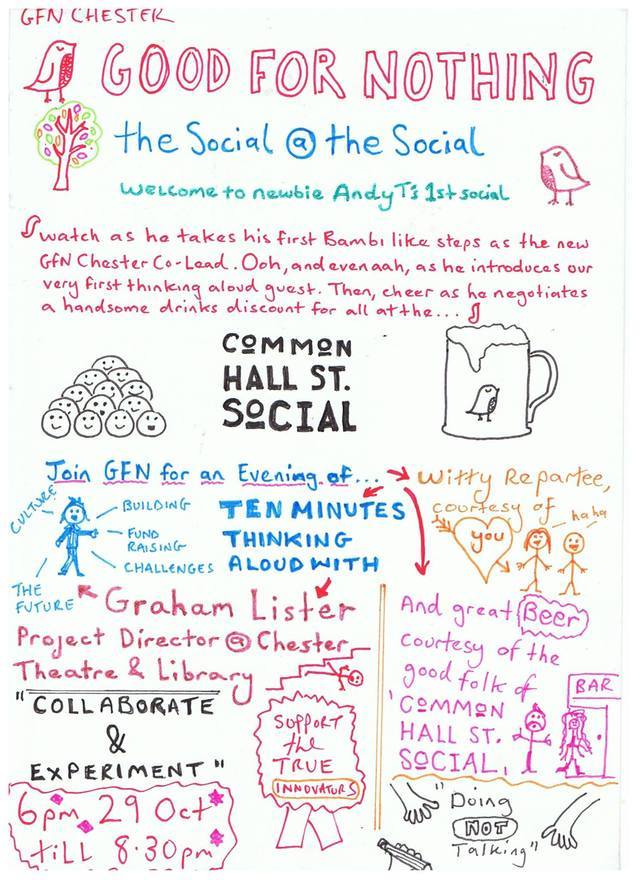 Howdy GFNers!
This is our first social at the Common Hall Social - you can see what we've done there. Come along, have a beer, meet like minded people, share the collaboration love. We have 'Ten Minutes Thinking Aloud' with Graham Lister, the project manager for the Chester Theatre development. Expect a bit of tittle on managing high profile projects, a little tattle on working with multiple and challenging stakeholders and a few thoughts on the theatre's future.
We KO at 6pm. We finish at 8pm-ish. The Common Hall folk have agreed to give us a 10% discount on our drinks and there will be nibbles, too. Yay!
See you there,
See you there!
Holly and Uná